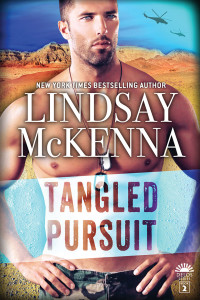 Tangled Pursuit, Book 2, Delos Series
November 11, 2015
ePub ISBN: 978-1-929977-04-8
Kindle ISBN: 978-1-929977-06-2
Paperback ISBN: 978-1-929977-08-6
Book 2, Tangled Pursuit, you will meet Captain Tal Culver, US Marine Corps. She has nearly nine years in the Corps. A natural leader, she is the assistant commanding officer for one of two sniper units out of Bagram, Afghanistan. She will become CEO of Artemis. US Navy SEAL Chief Wyatt Lockwood, a brazen Texan who has had his eye on Tal for three years, decides its time to get this woman of his (even though Tal doesn't know it yet), to give him a chance to catch and keep her.
US Marine Corps Captain Tal Culver heads up a sniper unit at Bagram. The drawdown has happened, but the black ops people from all the military branches are still at Bagram doing their work behind-the-scenes. She's a no-nonsense, hard work, responsible officer who is an excellent leader to her men and women in her unit, as well as a highly respected leader. She's lost the love of her life three years earlier and has sworn off military men. Brian was killed out on a sniper op. Tal is the kind of woman who can't handle another traumatic, devastating loss like that ever again. She swears off any military personal relationships.
Except, one easy going Texas SEAL, Chief Wyatt Lockwood, has other ideas. To make matters messy, he's enlisted and he's got his eye on a beautiful Marine officer who does not suffer fools. Enlisted-officer relationships are taboo, but he's a SEAL and they often break military rules when it suits them. He met the black-haired beauty three years earlier. Wyatt waited for his chance to approach her, woo her and make her his own. And Tal Culver wouldn't give him the time of day precisely because he was enlisted. Never mind she was drawn to him but she would breath a word of it to the affable Texan who always seemed to be around when she came off a mission. Until everything changed during one messy operation out in the Hindu Kush mountains. Sometimes, it takes a life-and-death moment for both people to realize what is important to them and their hearts.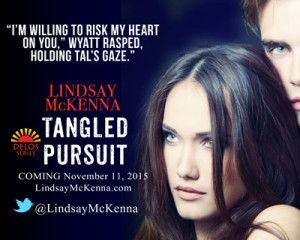 Quote Book for Tangled Pursuit
Download Now (1 MB)