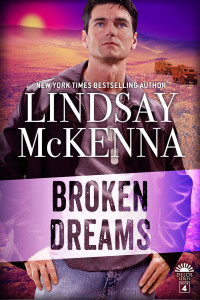 Broken Dreams, Book 4, Delos Series
January 2, 2016
ePub ISBN: 978-1-929977-16-1
Kindle ISBN: 978-1-929977-17-8
Paperback ISBN: 978-1-929977-18-5
Book 4, Broken Dreams, you will meet US Air Force Captain Alexa Culver. She's an A-10 combat jet pilot, risking her life over six tours in Afghanistan. Unexpectedly meeting Gage Hunter, a quiet Marine Corps sniper who is a good friend of her brother, Matt, she finds herself helplessly drawn to the West Virginian with a soft drawl. Little do they realize when they go out to an Afghan village to give medical help to children, their lives will change forever. Alexa was planning on giving up her commission to go home to help run Artemis.
Alexa has had tough heartbreak and she's not interested in any more. Next March, she turns in her Air Force commission as a captain and leaves to take over a major position at Artemis Security. She's looking forward to Tal being the CEO and working with her brother Matt as well. Her world anchors to a halt when meeting her sibling at a canteen at Bagram. Thinking that Matt and her will share beer and pizza, she's taken by a US Marine Corps sniper. Sergeant Gage Hunter has been a long-time friend to Matt, but he's never met his baby sister, his fraternal twin. There is a deep sadness in the Marine and Alexa's nearly psychic intuition feels the heaviness he carries on his broad shoulders. It is his courtly manners, his quiet, unassuming demeanor that completely unhinges her wounded heart. There is just something so beautiful and powering throbbing between them that she's unable to ignore it.
Gage Hunter carries the weight of his young life and his growing up years in his wounded heart. Without family, there is a huge part of him that is lost and aimless. Life is like looking through dark, broken glass until Captain Alexa Culver, a hotshot combat jet pilot, waltzes into his life, turning it inside out. Gage has known her brother Matt for five years and had yet to meet his twin. Now, he's sorry its taken five years because she's stunningly beautiful, courageous and damned intelligent. Never mind she has a killer body and she awakens Gage in a way he never thought possible. And now, from the broken dreams from his dark past, he dares to dream again.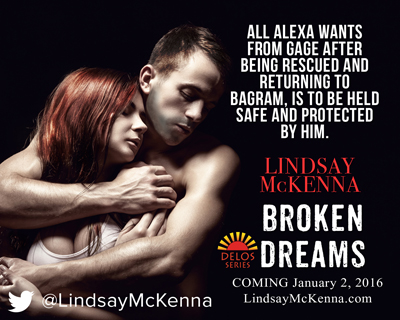 Quote Book for Broken Dreams
Download Now (1 MB)