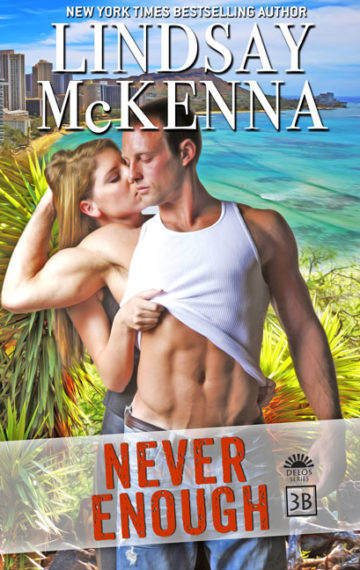 Delos Series, Book 3B1
$3.99 to $6.99
Publisher:

Blue Turtle Publishing

Available in:

ePub, Kindle, Paperback, Audiobook

Published:

March 1, 2017
Amazon Kindle
Amazon Paperback
Barnes & Noble
iBooks
Kobo
Audiobook
Novella sequel to Forged in Fire:
When Matt Culver first laid eyes on Dara McKinley he knew she was the one. He and his beautiful fiancée have been through a lot to be together, and have headed to Hawaii for some much deserved down time. But Matt and Dara both have service in their blood, and before long they are helping out at one of Delos' local charities for mothers and children. Dara is in her element helping the mothers and babies, while her golden-eyed warrior shifts into full protector mode when a local gang threatens their idyll.
Never Enough can be purchased from your favorite bookseller and is now available as an audiobook, narrated by the award-winning Johanna Parker.