Welcome to the Delos Series! I have spent more than five years creating this brand new saga-series. The stories are fresh, heart-pounding, and intense, and romantically paced so you can't stop reading!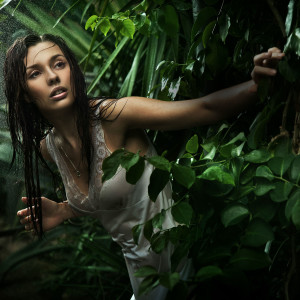 Those readers who are familiar with Morgan's Mercenaries (45 books strong), know that I wrote about a military family. This started back in the 1990s. You and I fell in love with the Trayhern Family. It was the right tone for the tenor of the times.
Today, we're global. Those who have Internet can be halfway around the world in the blink of an eye. There are no longer the boundaries, as we knew them before. We are a huge melting pot of humanity, warts and all. I wanted to create a global family this time that reflected the world we live in, in 2015. So I've created three families from three different parts of the world who held all life sacred and important.
The Culver family is from Alexandria, Virginia. The Kemel family is from Kusadasi, Turkey. The Mykonos family is from Athens, Greece. And like today, family members meet, fall in love, and marry a partner from another country. There is a mixing of blood, experience, knowledge, philosophies, and an emphasis on what is important to each of them.
The three families have grown children who are a combination of American, Turkish and Greek bloodlines. And although their lineage is far flung, all three families believe in giving back to those who have less. In 1950, the Kemel family formed Delos Charities. In 1990, Dilara Kemel-Badem, Turkish and Greek, met and married US Air Force Major Robert Culver. She moved to Alexandria, Virginia and became the president of Delos Charities. They raised three children: Talia (Tal), the oldest daughter and twins, Matt and Alexa.
In today's world of terror, where nothing is safe anywhere on our planet any longer, the three Culver children go into the military. It is when one of the Delos charities in La Fortuna, Costa Rica, is attacked and two teachers murdered, that Robert and Dilara Culver decide their 1,800 charities worldwide need protection. Artemis Security, their in-house firm, is created. And as they create this protection for their vast number of volunteers worldwide, they ask their grown children to leave the military and come home to run it.
Book 0.5A, Last Chance is about Lia Cassidy, heroine and an employee of Delos Charities. This is the prologue to Book 1, Nowhere to Hide. Last Chance is available on most major eBook platforms. Unfortunately, it's not in paperback.
Book 1, Nowhere to Hide, is the story of Lia Cassidy, a volunteer to the school in La Fortuna. You will be on the ground floor of seeing how Artemis came into being. And how ex-SEAL, Cav Jordan, assigned to protect Lia as they rebuild the burned down school, falls in love with this valiant, brave young woman. Book 1B, Secret Dream, is Lia and Cav's novella sequel.
Book 2, Tangled Pursuit, you will meet Captain Tal Culver, US Marine Corps. She has nearly nine years in the Corps. A natural leader, she is the assistant commanding officer for one of two sniper units out of Bagram, Afghanistan. She will become CEO of Artemis. US Navy SEAL Chief Wyatt Lockwood, a brazen Texan who has had his eye on Tal for three years, decides its time to get this woman of his (even though Tal doesn't know it yet), to give him a chance to catch and keep her. Book 2B1, Unbound Pursuit, is Tal and Wyatt's novella sequel and Book 2B2, Secrets, tells the story of Wyatt's younger sister, Mattie, and their childhood friend, Mark Reuss.
Book 3, Forged in Fire, you will meet Delta Force Army Sergeant Matt Culver. He's been in the Army since eighteen and is a kidnapping and ransom (KNR) specialist out of Bagram, Afghanistan. Matt's enlistment is up in four months. During a holiday program over Thanksgiving at the base, he meets Dr. Dara McKinley, a pediatrician who volunteers her time at a charity in Kabul. They are on a collision course with one another. Matt will later be director of KNR at Artemis. Book 3B1, Never Enough, is their novella sequel.
Book 4, Broken Dreams, you will meet US Air Force Captain Alexa Culver. She's an A-10 combat jet pilot, risking her life over six tours in Afghanistan. Unexpectedly meeting Gage Hunter, a quiet Marine Corps sniper who is a good friend of her brother, Matt, she finds herself helplessly drawn to the West Virginian with a soft drawl. Little do they realize when they go out to an Afghan village to give medical help to children, their lives will change forever. Alexa was planning on giving up her commission to go home to help run Artemis. Book 4B1, Dream of Me, is their novella sequel.
Book BN2, Blind Sided, is the story of Cade Patterson and Kara Knight, acquaintances since childhood. After a stint in the Marines, Cade returns home and now work's for the local sheriff's department. When he responds to a break-in call at the Delos Home School Foundation, the last person he expects to see there is Kara. All of his feelings and protective instincts go into overdrive when he learns she has been attacked.
Book 5, Hold On, is the story of Callie McKinley and Beau Gardner's whirlwind romance. Callie has been burned by love before, and has learned to carefully guard her heart. Especially from smooth-talking alpha males like Sgt. Beau Gardner. Callie is wary of the Army Delta Force operator, but she is soon taken in by his slow West Virginia drawl, his honesty and his surprising gentleness. Book 5B1, Hold Me, is their novella sequel.
Book 6, Snowflake's Gift, is the story of Holly McGuire, Nick Conway, and his dog Snowflake.Two veterans—one human, one canine—have returned to Montana to recover from the traumas of war. Former Army Ranger Nick Conway depended on his WMD dog Snowflake to help him navigate IEDs on the battlefield. Now he needs his best friend to help him cope with his PTSD and acclimate to civilian life. When he meets Holly McGuire and agrees to help her deliver meals to the elderly, her inner light calls to him, but his demons hold him back from giving in to his attraction.
Book 7, Trapped, is the story of Ali Montero and Ram Torres. She and Ram first met on a SEAL team in Afghanistan and they clashed instantly. Ram accused her of being hotheaded and impulsive. She thought he was cold and arrogant. Both refused to acknowledge the heat that flared between them. Now, Ali will have to swallow her pride and once again work with the man who has secretly haunted her dreams. Book 7B1, Taking a Chance, is Ali and Ram's novella sequel. Book 7B2, The Hidden Heart, tells the story of Ali's younger sister, Cara, and Cara's bodyguard, Tyler Hutton. It will be released in mid-September 2017.
Book 8, Sanctuary, is the story of Teren and Nolan. It will be released in early 2018.
Book 9, Dangerous, is the story of Sloan and Dan. Their novella sequel is Redemption. Both will be released in late-spring/early-summer 2018.
After you meet the Culver family and get to know them, their story, and the people they fell deeply in love with, I will then be writing about the missions. These ops will come out of Delos charities that have need of protection from some faction in their country. Tal, Matt and Alexa, with a team of two hundred of the best security people in the world, will take the info and then create a mission plan. You'll go deeper into their individual stories. I have always wanted to write beyond the main book, but in brick 'n mortar publishing, it was almost impossible. Now, as an "indie" writer I can do it. Please drop me a line and let me know if you like these novellas.
Sign up for my newsletter to keep up with my busy writing schedule!
Let me hear from you about the Culver family and the Delos Series. Happy reading!